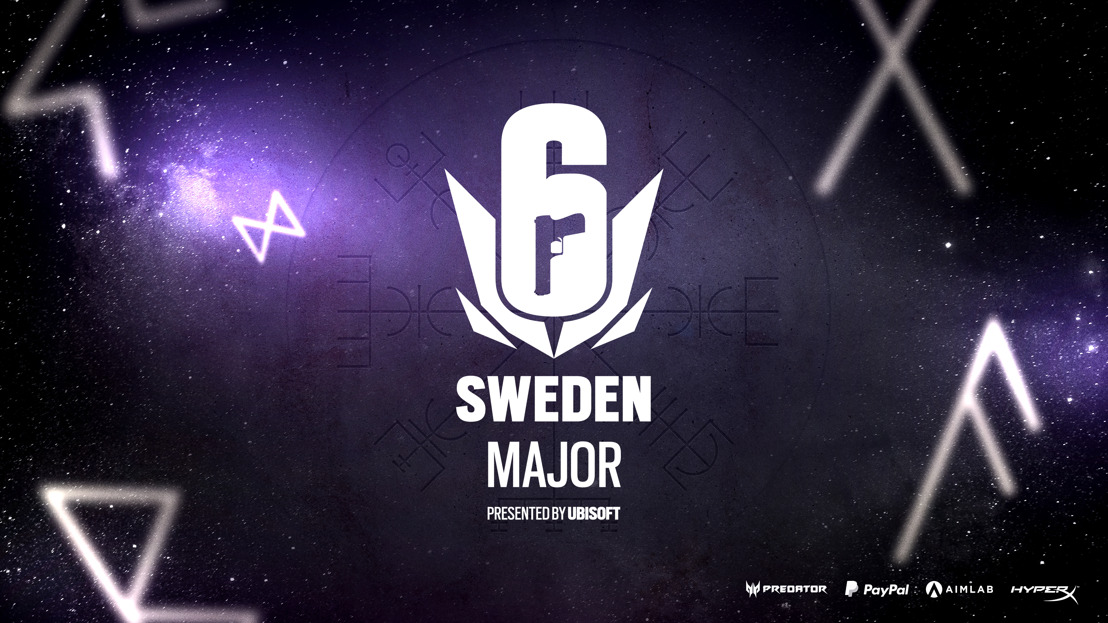 TOM CLANCY'S RAINBOW SIX® SIEGE RAINBOW SIX SWEDEN MAJOR BEGINNT AM 8. NOVEMBER
Das Six Sweden Major bringt 16 der besten Teams aus Europa, Nordamerika, Lateinamerika und Asien-Pazifik zusammen
Düsseldorf, 4. November 2021 – Ubisoft® gab heute bekannt, dass das Tom Clancy's Rainbow Six Sweden Major vom 8. bis zum 14. November 2021 in der Gasklockorna in Gävle, Schweden, stattfinden wird. Die besten Teams aus den vier Rainbow Six E-Sports Regionalligen werden in einem LAN-Event um den Titel und um die finale Chance auf Punkte in der globalen Rangliste kämpfen, um sich für das Six Invitational 2022 zu qualifizieren.
​
​Der begleitende Trailer kann inkl. Embedded-Code unter folgendem Link gefunden werden:
Alternativ liegt das Video hier als Download bereit

​Da die Gesundheit und Sicherheit unserer Profispieler:innen, Fans, Mitarbeiter:innen und Partner:innen oberste Priorität haben, wird die Veranstaltung unter strengen hygienischen Bedingungen stattfinden und für Zuschauer vor Ort nicht zugänglich sein.
​
​Nach einer Gruppenphase voller Action, die vom 8. bis zum 10. November stattfinden wird, werden die besten 8 Team in den Playoffs am 12. und 13. November aufeinandertreffen. Die 2 besten Teams aus den Playoffs erreichen das Grand Final am 14. November.
8.-10. November: Gruppenphase

12.-13. November: Playoffs

14. November: Grand Final
Das Sweden Major wird von Ghassan "Milosh" Finge zusammen mit einer Reihe talentierter Caster und Analysten, darunter Tim "AceOfPyrite" Leaver und Parker "Interro" MacKay, moderiert und wird auch einige der wichtigsten Persönlichkeiten von Rainbow Six Siege in seinem Talentteam für das Event willkommen heißen, wie zum Beispiel den zweimaligen Six Invitational-Gewinner Niclas "Pengu" Mouritzen.
​
​Es werden folgende 16 Teams am Major teilnehmen:
Aus der Asia-Pacific League:
SANDBOX GAMING

Invictus Gaming International

Chiefs Esports Club

DWG KIA
Aus der European League:
Team BDS

Team Empire

Team Vitality

Rogue
Aus der Latin-American League:
FURIA Esports

Team oNe Esports

FaZe Clan

Ninjas in Pyjamas
Aus der North American League:
Spacestation Gaming

Oxygen Esports

Susquehanna Soniqs

DarkZero Esports
Weitere Details zum Six Sweden Major, wie z.B. Details zum Wettbewerbsformat, Zeitpläne, teilnehmende Teams, Gesundheits- und Sicherheitsmaßnahmen, Twitch Drops und mehr, sind im Event Guide zu finden: https://rainbow6.com/SwedenMajor2021
​
​Alles über Rainbow Six E-Sports gibt es unter unter https://rainbow6.com/esports und unter https://twitter.com/R6esports.
​
​Mehr Informationen zu Tom Clancy's Rainbow Six Siege gibt es unter Alle Versionen von Tom Clancy's Rainbow Six Siege gibt es im Ubisoft Store unter https://store.ubi.com/de/rainbow-six-siege-all-games  ​
---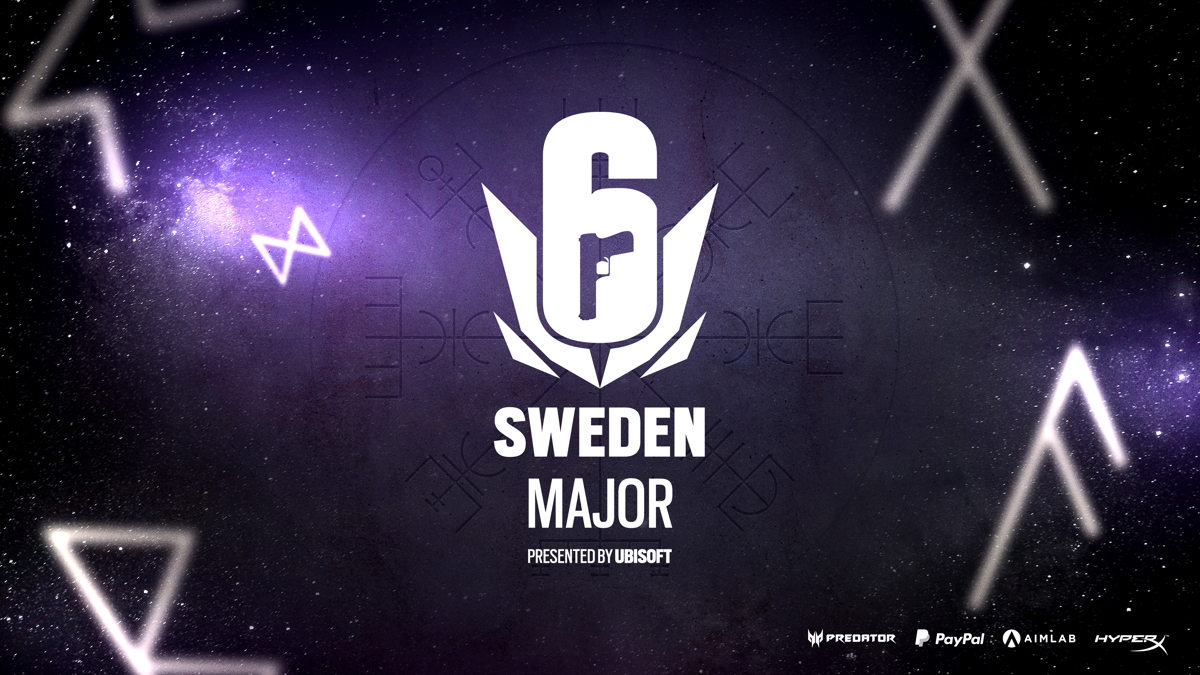 ---
About the Rainbow Six Esports Global Program
​Tom Clancy's Rainbow Six Siege's Esports includes 4 main regions, Europe, North America, Latin America and Asia-Pacific. All four regions run in parallel their own dedicated regional leagues, all feeding into one unique and global race towards a qualification for the Six Invitational, the pinnacle of the Rainbow Six Siege competitive year. As teams across the four regions face off in regional and global competitions, featuring 3 Majors and regional leagues, they will be ranked based on an in-depth point system that rewards sustained performance. Each competitive Season runs for nearly a year, from March through the following February. Each Season will be divided into 4 quarters. The first three quarters correspond to the 3 "Stages" of the regional leagues and conclude with a Six Major bringing together 16 of the world's best teams – four per region across the four regions. Each stage awards prize money and points for the Global Standings. The Global Standings determine the sixteen teams earning a spot to the annual Six Invitational. Following the 3 stages, the last quarter of the season will be dedicated to regional finals and relegations. The season will then conclude with the Six Invitational that will crown the world's best team. Four additional teams will also have a chance to qualify for the Six Invitational through Regional Open Qualifiers, making the Six invitational a 20-team competition.
​
​About Tom Clancy's Rainbow Six Siege 
​Alongside a thriving professional esports scene and a community of over 75 million registered players, Tom Clancy's Rainbow Six Siege puts players in the middle of a fast-paced, ever-evolving multiplayer experience grounded in the selection of unique Operators. Using the right mix of tactics and destruction, Rainbow Six teams engage their enemies in sieges, where both sides have exclusive skills and gadgets at their disposal. Defenders prepare by transforming the environments around them into modern strongholds, while attackers use recon drones to gain intel for carefully planning their assault. With access to dozens of Operators from around the globe, players can choose exactly how they want to approach each challenge they encounter. Through the constant addition of new Operators and maps that add to the depth of both strategy and combat, the unpredictability of each round of Rainbow Six Siege sets a new bar for intensity and competition in gaming.