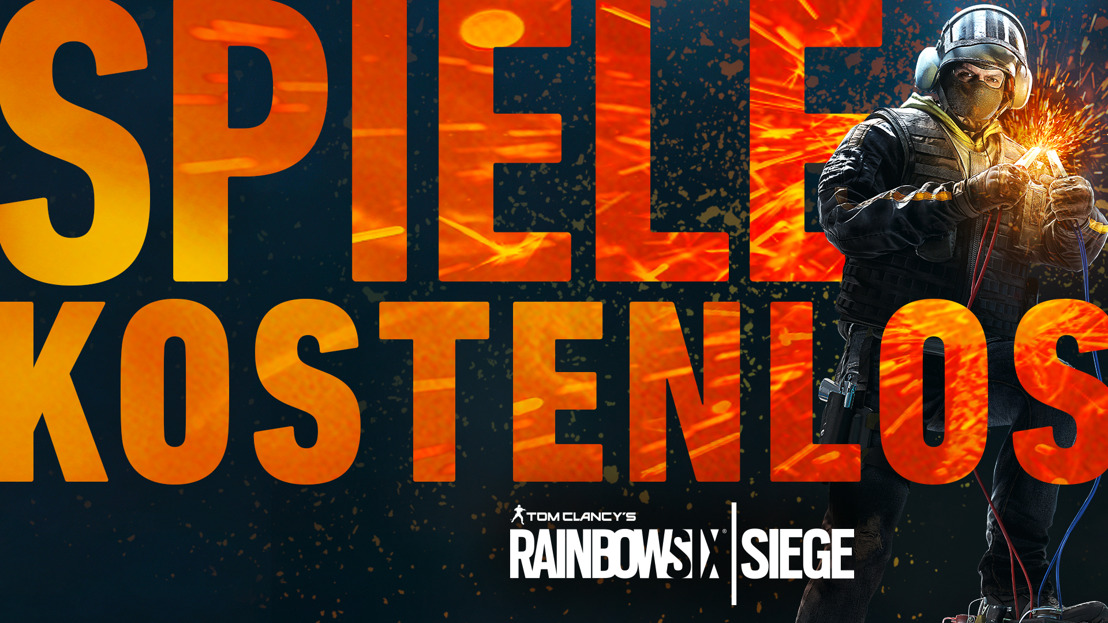 TOM CLANCY'S RAINBOW SIX SIEGE FREE WEEKEND BEGINNT AM 5. MÄRZ
Düsseldorf, den 3. März 2020 – Tom Clancy's Rainbow Six Siege® kann je nach Plattform vom 5. bis zum 8. März kostenlos gespielt werden*. Interessierte können sich den 55 Millionen Spielern der Rainbow Six Siege-Community auf allen Plattformen anschließen und erhalten sofort Zugang zu allen Karten, Modi und 20 klassischen Operatoren.
​Alle Spieler, die am Free Weekend teilnehmen, behalten ihren Fortschritt sowie ihre erworbenen Inhalte, falls die das Spiel kaufen, und können nahtlos weiterspielen. Spieler profitieren außerdem zwischen dem 5. und 8. März von Rabatten von bis zu 70 % auf das Basisspiel (nur für Windows PC), die Deluxe, Gold und Ultimate Editionen, je nach Version und Plattform.
Weitere Einzelheiten sowie die Zeiten für das Free Weekend und die Rabatte sind über den folgenden Link zu finden: http://rainbow6.com/freeweekend
​
​Die bevorstehende Operation Void Edge, die jetzt live auf dem Testserver läuft, stellt eine neue Angreiferin und einen neuen Verteidiger vor, Iana und Oryx aus den Niederlanden und Jordanien. Die Karte Oregon wurde ebenfalls komplett überarbeitet und erhielt ein neues Layout sowie eine verbesserte Navigation und einen verbesserten Flow.
​
​Weitere Informationen über Tom Clancy's Rainbow Six Siege gibt es unter: https://rainbow6.ubisoft.com
Alle Editionen zum Spiel unter: https://store.ubi.com/de/rainbow-six-all-games
*Kostenloses Wochenende Rabatt für ausgewählte Termine für PC-, Xbox- und PlayStation-Stores. Termine und Rabatte können variieren.
​
About Tom Clancy's Rainbow Six Siege
​Alongside a thriving professional esports scene and a community of over 50 million registered players, Tom Clancy's Rainbow Six Siege puts players in the middle of a fast-paced, ever-evolving multiplayer experience grounded in the selection of unique Operators. Using the right mix of tactics and destruction, Rainbow Six teams engage their enemies in sieges, where both sides have exclusive skills and gadgets at their disposal. Defenders prepare by transforming the environments around them into modern strongholds, while attackers use recon drones to gain intel for carefully planning their assault. With access to dozens of Operators inspired by real world counter-intelligence agents from around the globe, players can choose exactly how they want to approach each challenge they encounter. Through the constant addition of new Operators and maps that add to the depth of both strategy and combat, the unpredictability of each round of Rainbow Six Siege sets a new bar for intensity and competition in gaming.