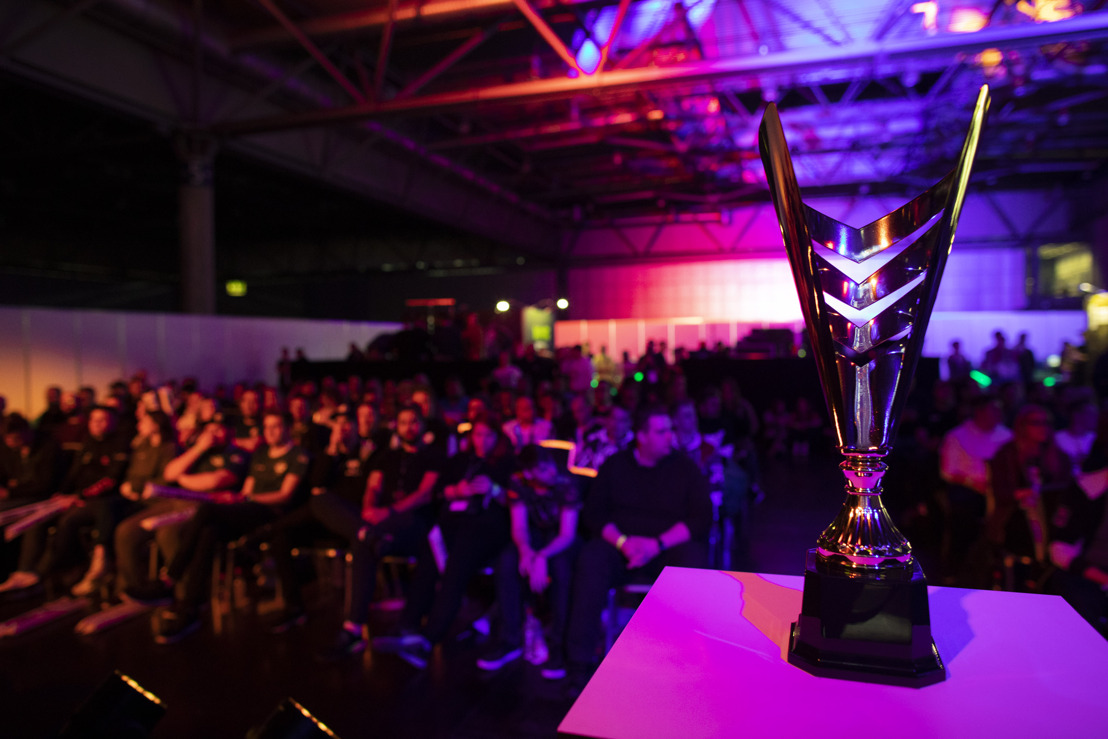 AFTERMOVIE BLICKT AUF GROSSES FINALE DER GSA NATIONALS POWERED BY XMG ZURÜCK
Die spannendsten und emotionalsten Momente des Clash of Nations im Video
Düsseldorf, 18. März 2020 – Im großen Finale der GSA Nationals powered by XMG auf der Dreamhack 2020 in Leipzig traten die besten Teams aus Deutschland, Österreich und der Schweiz aufeinander und spielten um den Titel des GSA Champions. Nach einem packenden Finale im Clash of Nations setzte sich Team Orgless gegen 4F Gaming durch und krönte sich damit verdient zum GSA Champion.
​
​Das Aftermovie des großen Finales erlaubt allen E-Sports-Fans einen Rückblick auf die spannendsten und emotionalsten Momente des Turniers.
Mehr Informationen rund um die GSA Nationals powered by XMG gibt es unter r6nationals.gg
Alle Informationen rund um Tom Clancy's Rainbow Six Siege gibt es unter rainbow6.ubisoft.com
---
---
About Tom Clancy's Rainbow Six Siege
​Alongside a thriving professional esports scene and a community of over 40 million registered players, Tom Clancy's Rainbow Six Siege puts players in the middle of a fast-paced, ever-evolving multiplayer experience grounded in the selection of unique Operators. Using the right mix of tactics and destruction, Rainbow Six teams engage their enemies in sieges, where both sides have exclusive skills and gadgets at their disposal. Defenders prepare by transforming the environments around them into modern strongholds, while attackers use recon drones to gain intel for carefully planning their assault. With access to dozens of Operators inspired by real world counter-intelligence agents from around the globe, players can choose exactly how they want to approach each challenge they encounter. Through the constant addition of new Operators and maps that add to the depth of both strategy and combat, the unpredictability of each round of Rainbow Six Siege sets a new bar for intensity and competition in gaming.
Über XMG
​XMG ist die Gaming-Kultmarke der Schenker Technologies GmbH und steht für kompromisslose, frei konfigurierbare High-End-Laptops und Desktop-PCs, welche auf die spezifischen Bedürfnisse von Spielern einschließlich des Content-Creation-Bereichs abzielen. Bereits seit mehr als zehn Jahren beweisen die Mitarbeiter von XMG, die sich selbst als Teil der Community verstehen, jeden Tag aufs Neue, dass sie die gleiche Gaming-Passion teilen wie ihre Kunden: Die in Leipzig gefertigten Geräte gehen mit dem Versprechen einher, stets die neuesten, wegweisenden Technologien zu integrieren und den besten Service anzubieten. Auf der hauseigenen Shopping-Plattform bestware.com erhalten alle Gamer die Gelegenheit, die Laptops und Desktop-PCs individuell entsprechend der eigenen Bedürfnisse zusammenzustellen. Darüber hinaus bietet Schenker Technologies auch viele Festkonfigurationen über Händler wie etwa Cyberport, Notebooksbilliger.de oder Media Markt an. Hier geht es zur Herstellerseite: http://xmg.gg